Charitable Gift Annuity
A charitable gift annuity is a great way for you to support Lycoming College while creating a guaranteed source of income.
more
Contact Us
Lycoming College
Office of College Advancement
One College Place
Williamsport, PA 17701
Telephone: 570-321-4401
Tax ID No. 24-0795965
Our Staff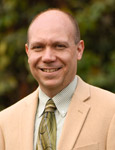 Robb Dietrich
Senior Director for Major & Planned Gifts
dietrich@lycoming.edu
Robb Dietrich joined the Advancement Team in January 2017. A longtime member of the Williamsport community, Robb served as the Executive Director of the Penn College Foundation for nine years and was Director of Communications and Resource Development for the Lycoming County United Way from 2005-08. Prior to that he served as Sports Information Director at Lycoming for five years.
Robb earned his undergraduate degree from Westminster College and an MBA from Penn State University. He is currently pursuing a Chartered Advisor in Philanthropy designation from The American College of Financial Services. Robb also serves as president of the Planned Giving Council of Central Pennsylvania.
Thank you for reaching out to Lycoming College. We are delighted that you are interested in further information. We will make every effort to respond to you in a timely manner.
Enter Your Information