Charitable Gift Annuity
A charitable gift annuity is a great way for you to support Lycoming College while creating a guaranteed source of income.
more

Designating a Contingent Beneficiary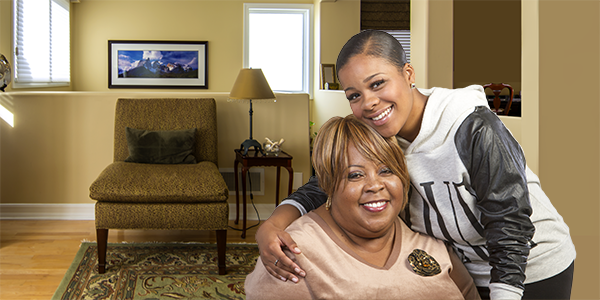 Bradley '05 and Melissa (Wright) '06 Webb: Providing for Family and Future Educators
Bradley '05 and Melissa (Wright) '06 Webb love Lycoming College. The couple met on campus, married in Clarke Chapel, and to this day the majority of their friends are those whom they met while at Lycoming.
When the time came for the Webbs to consider a will, they wanted to include Lycoming as a contingent beneficiary.
"When crafting our will, we knew there was the possibility that our heirs would not be able to receive the inheritance we imagined," Melissa comments. "When reflecting on our journey thus far, we quickly realized that Lycoming was the impetus to our marriage and successful careers."
"In addition, we both are first-generation college students," says Brad. "The financial support Lycoming provided made a college education possible for both of us. As such, it seemed right to ensure that we were able to give back to Lycoming upon our deaths."
Like many, the Webb's primary benefactors are their children. "It's critical to us that they have the resources necessary to build a life if we both pass." The couple explains that the contingent beneficiary allows them to provide for the College only once their family is protected. "In the event that we both pass, as well as our children, Lycoming will receive the proceeds. This guarantees Charlie and Ellie always come first."
The Webbs plan to established a scholarship at Lycoming through their bequest. With Melissa's major in biology and Brad's in history — both having earned certification in teaching — it was a natural decision for the scholarship to support students majoring in biology or history with preference to those students pursuing a teaching certificate.
Brad chose a career in higher education administration instead of teaching history, but remains a certified history teacher in Pennsylvania. He is dean of the School of Industrial, Computing & Engineering Technologies at the Pennsylvania College of Technology. Melissa was employed for 10 years as a biology/science teacher before their children were born and currently teaches at Penn College.
"We both feel like these majors, coupled with a strong liberal arts foundation, have enabled us to be successful in all our pursuits, both personally and professionally."
When asked about their favorite memories while students at Lycoming, Melissa fondly recalls her interactions with Ed Gabriel, Ph.D. "Dr. Gabe always had animal crackers in his office. He would encourage us to visit for mental health checks and help ourselves. The caveat being, we were encouraged to break off the heads of the animal crackers violently to let off some steam."
Brad notes that there are many favorites, but perhaps top on the list was his involvement with Lambda Chi Alpha. "Generally, we tended to ignore most instructions. For example, during Greek Week, all houses were instructed to make banners. Everyone used queen flat sheets — except us. We used a twin fitted sheet. It was quite difficult to decorate and hang in the café, but we were proud."
Today, the couple remain connected with the College by attending Homecoming & Family Weekend each year. Brad is currently the vice president of the Lycoming College Alumni Association Executive Board, and Melissa serves on the Alumni Committee for Fraternity and Sorority Life. "We also enjoy attending Lyco alumni events like the Crosscutters games."