Charitable Gift Annuity
A charitable gift annuity is a great way for you to support Lycoming College while creating a guaranteed source of income.
more

Using a Beneficiary Designation to Make a Gift to Charity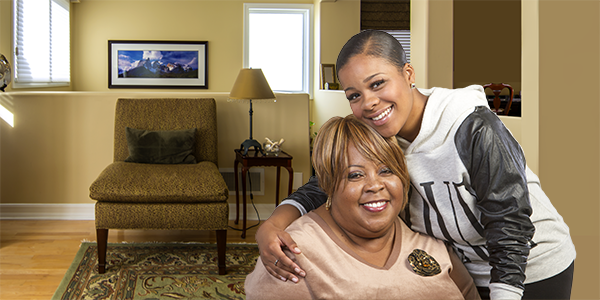 Lee Wolfe '63 and Lycoming College: A Perfect (Wrestling) Match
Lee Wolfe '63 didn't start wrestling until his junior year in high school. Never seriously considering being able to wrestle in college, he planned to live at home and commute to The Pennsylvania State University to study engineering in order to better finance his education. A referee - who happened to be friends with Budd Whitehill, then wrestling coach at Lycoming College - saw Lee compete in several matches and recommended that Budd take a look.
"I ended up being recruited by legendary Coach Whitehill and was able to receive enough financial aid to make attending Lycoming viable. I enrolled in a five-year cooperative engineering program, which comprised of three years at Lycoming and two years at Penn State," said Lee. He received a Bachelor of Arts in mathematics from Lycoming, graduating magna cum laude, a Bachelor of Science in industrial engineering from Penn State.
"My mother, a Dickenson College graduate, was delighted that I was going to get a liberal arts education and live on campus. My father, a Penn State graduate, was delighted that I was going to be able to wrestle and get an engineering degree from Penn State." It was the perfect match.
Lee had a very positive experience as a student and is proud to have effectively combined academics, fraternity life in Kappa Delta Rho, and activities such as participating in student government and writing the sports columns for the campus newspaper. He also developed as a wrestler, becoming a two-time All American, and was inducted into Lycoming's Athletic Hall of Fame.
Early on, his giving to the College primarily supported the Budd F. Whitehill Endowed Fund for Wrestling. More recently, he decided to increase support for his broader Lycoming experience by establishing the Lee W. Wolfe '63 Endowed Scholarship.
"Without aid, I wouldn't have been able to attend Lycoming. A scholarship enables me to provide aid to current students who need it like I once did," says Lee. "Through the scholarship criteria I selected, I'm able to target the aid to a student demonstrating strong academic performance in a major related to mine, as well as one who is active in College-sponsored educational activities outside the classroom." He adds that establishing a scholarship also allowed him to recognize the advisor/professor who significantly influenced his Lycoming experience, Frances Knights Skeath, Ph.D., former head of the math department.
Lee's scholarship commitment was made possible through an initial cash gift and by naming the College as a beneficiary of his IRA. By naming Lycoming as beneficiary, he says he benefits from having the necessary funds available for his scholarship while also minimizing estate tax consequences. "I encourage others to take time to reflect on how much their Lycoming experience meant to them, and then to think how best to give back. Estate gifts can often have the biggest impact."