Charitable Gift Annuity
A charitable gift annuity is a great way for you to support Lycoming College while creating a guaranteed source of income.
more

Fixed Income for Retirement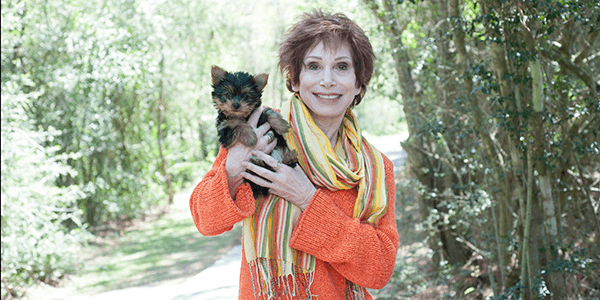 Jay '59 & Ann Sue (Bingaman) '60 McCormick: Giving to their hearts' content
Jay and Sue met at Lycoming College. According to Sue, "I chased Jay until he caught me." During her junior year she was chosen as queen of Kappa Delta Rho for homecoming, of which Jay was a member. In need of a date, she was quite pleased when Jay "drew the short straw" to ask her to homecoming. They've been married 56 years, so it must have been a sturdy straw. Today they have two grown sons, Michael and Patrick.
Jay grew up in Lock Haven, Pa. His father worked in construction and Jay expected to do the same, but upon completion of high school, his parents drove to Williamsport to enroll him at Lycoming. No one in his family had attended college, and they wanted Jay to be the first.
Jay was a member of the first Lycoming wrestling team organized by Coach Budd Whitehill. During his senior year he served as class treasurer. He returned the following fall semester to complete credits in student teaching. He served in the Army for two years before teaching school for four years while also earning a master's degree at Bucknell University. Although he enjoyed working with young people, he decided he no longer wanted to teach and joined his family's trucking business, McCormick Dray Line Inc., where he spent the remainder of his career as president and general manager. During that time, he served on the board of directors for both the Pennsylvania Motor Truck Association and Jersey Shore State Bank.
Sue grew up in Elizabethville, Pa., a town with one stoplight and only 56 students in her high school class. Her mother drove her to visit Lycoming since it was a small school with individualized attention, and it was a perfect fit where she quickly made friends. Sue wanted to be a teacher. Her Lycoming education prepared her well, and she taught elementary school for seven years. She loved teaching, but it was the 1960s when women typically had to choose between career and family, so she left her beloved profession.
After raising their sons, Sue reentered the workforce. She and a friend operated a gift shop in Williamsport for a while before she made the switch to sell real estate. She still missed teaching, though. In 1997, she was hired by Lycoming College as director of alumni. "I always wanted to get back into education somehow, and this was a job I loved," she says, having served in that role for six years until retirement.
The couple have been longtime supporters of the College's initiatives and created the Jay H. '59 and Ann Sue Bingaman '60 McCormick Endowed Scholarship. "We started a scholarship for the choir because music is a very important part of our lives," comments Sue, a former choir member.
The McCormicks also chose to establish an annuity at Lycoming. "We invested money as part of getting ready for retirement, and we set aside some money in the annuities as an investment," explains Jay. "Since the College will get the reminder of our investment upon our deaths, this donation serves two purposes - assisting us now and Lycoming later."
"We've always been donors to charities we feel deserve attention," he continues. "We support several organizations that we know are viable in our community, and Lycoming is the leader of the group."
Sue adds, "Lycoming College is a very fine liberal arts school. It's our alma mater, we believe in it, we defend it, and we want to see it continue to grow. We give because it's what our hearts say we should do."